Britain ordered a review of the police response to hate crime and pledged 2.4 million pounds ($3.2 million) to help protect "vulnerable" places of worship following a sharp increase in reported offences following the European Union referendum.
More than 6,000 hate crimes have been reported since mid-June, according to police figures. The rate peaked on June 25, the day after the decision to leave the EU was announced, with 289 incidents registered. One of the main pillars of the Brexit campaign was increased control of migration, which critics say stoked racism and xenophobia.
"In the days after the EU referendum, some European nationals were the targets of abuse, and representatives of other ethnic communities have reported anxiety about a climate of increased hostility towards people identified as foreigners," Home Secretary Amber Rudd said on Tuesday as her department launched a four-year plan to tackle hate crime in England and Wales. "It is too early to be sure how widespread the problem is, but the trend is worrying."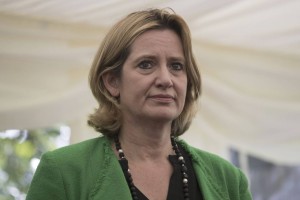 The Home Office report says many victims do not report attacks because "the police do not take the issue seriously." Police bodies are looking at ways to increase understanding and recording of hate crime, and plan to build a new training package for officers, it said.
Bloomberg.com