Swedish government is introducing new measures to fight racism and hate crimes, which include large scale research on the nature of these crimes, improving safety at schools as well as a new international conference on the Holocaust, Prime Minister Stefan Lofven and Minister of Culture and Democracy Alice Bah Kunke said in an article for the Svenska Dagbladet newspaper.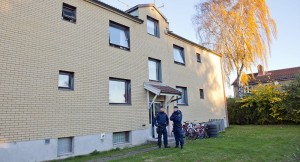 "The government is carrying out a new nationwide plan to fight racism and similar forms of hostility and hate crimes. Today, we introduce three new measures. Better safety at schools… Make actions against antisemitic hate crimes more effective. The National Council for Crime Prevention has been tasked with carrying out an in-depth study of the antisemitic hate crimes. Based on this, the actions against the anti-Semitic hate crimes will be streamlined and strengthened," the article, released on Thursday, read.
The ministers also proposed to call the international conference on Holocaust in 2020 to honor its victims and to continue develop international initiatives to prevent similar tragedies in the future.
According to the ministers, as part of the ongoing effort to combat hate crimes, religious communities have received additional funding increased security and support for their efforts to lead inter-confessional dialogue across the country. The police have reportedly been instructed to expand their efforts to fight hate crime and given new means for doing that, including specific hate crime fighting groups in three metropolitan regions.
According to National Council for Crime Prevention, in 2015 more than 6,980 hate crimes were reported, most of them motivated by racism or xenophobia.
Sputnik